The Huddle with Rich and Arnie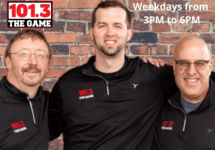 'The Huddle' is back on a Monday talking about Tom Brady's letter in the Players Tribune, Kevin Garnett getting elected to the HOF and they review "Slapshot" for Movie Monday. And the guys talk with college basketball
Sports Saturday Podcasts
Jeff and Austin break down Tom Brady's decision to sign with the Buccaneers, Jen McCaffrey of The Athletic joins the show to discuss Baseball's postponed season, and what to expect when the lockdown ends, and we play
Jeff and Austin discuss the future for Tom Brady and the Patriots with the Boston Globe's Tara Sullivan, and Bracketologist Rocco Miller joins the show to preview March Madness! Plus, we play HOT or NOT, the hottest
Jeff and Austin talk UVM Men's basketball with former Sports Saturday host and ESPN UVM color commentator Bernie Cieplicki, UVM Women's Hockey coach Jim Plumer joins the show to talk about his team, and we talk about
Jeff and Austin talk to NY NewsDay's Erik Bowland live from Yankees spring training camp, Rice Boys Basketball coach Paul Pecor joins the show following Rice's big win over South Burlington, and we disuss David Ortiz's comments
Jeff Paul and Austin Danforth talk about the Death of Kobe Bryant, the future of Mookie Betts, and we preview Super Bowl 54! Plus Out in Left Field we find a long lost ship, and we play
Jeff and Austin cover Derek Jeter being voted into the hall of fame, Eli Manning's retirement, and the current state of the Red Sox! Plus, Kansas Assistant Athletic Director Larry Hare joins the show to talk about
Brady and the Bunch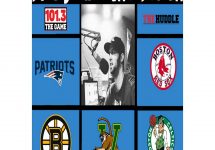 Brady sits down with three members of the US Army during the week of Veterans Day to discuss service, sacrifice and the benefits of the military. All three members are stationed here in the Champlain Valley and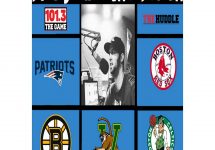 In the return episode of the podcast, Brady sits down with Jim Carter, who is the leader of group "Bring it Back" that's looking to bring back baseball to UVM. They discuss why the program was canceled,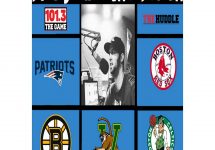 Brady sits down with UAlbany men's basketball coach Will Brown to talk about TJ Sorrentine and Taylor Coppenrath on the eve of their number retirement ceremony at Patrick Gym.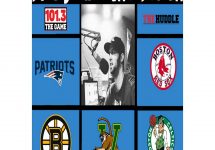 Brady sits down with expert Vermont fisherman Drew Price to talk about his experiences fishing on Lake Champlain, how the lake has changed throughout the years, and the time he was the expert fisherman helping Jeremy Wade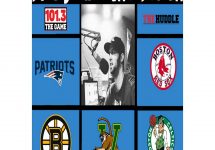 Brady sits down with new St. Michael's College basketball coach, Eric Eaton. He talks about why he chose a D-II job over possible D-I jobs, his old games coached against UVM and the time he was part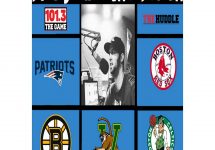 Brady sits down with "Intern" Nick Mumley, who talks about coming full circle and working at the same station as his late father, discusses his dream job of covering auto racing and much more. Remember to SUBSCRIBE.