The Huddle with Rich and Arnie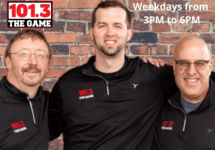 Arnie and Brady are back, talking about Patrick Mahomes's contract and how it compares to Cam Newton, they talk about if the Pats should trade for David Njoku of the Browns and they talk with former NFL
Sports Saturday Podcasts
Austin is out but former Co-Host and friend of the show Bernie Cieplicki joins Sports Saturday once again! We talk UVM basketball with UVM Mens Basketball Head Coach John Becker, USA Today Jets Insider Andy Vasquez joins
Jeff and Austin talk about the best revenge games on the 2020 NFL schedule, whether or not the Patriots are worth watching without Tom Brady, and Jen McCaffrey of The Athletic joins the show to give her
Jeff and Austin discuss our desperate needs to get sports back, legendary Vermont Sportscaster George Commo joins the show to talk about the letter he sent to MLB regarding their labor dispute, and Sports Writer and host
Jeff and Austin are back talking about the addition of NJIT to the America East Conference, what it means for UVM, and much more including Patriots writer Tom King and UVM women's hockey coach Jim Plumer.
Jeff and Austin discuss the MLB Labor Dispute with Boston Globe Sports Writer Tara Sullivan, Alex Abrami of the Burlington Free Press joins the show to cover whats going on within the UVM Athletic Department right now,
Jeff and Austin are back from Quarantine! They discuss which Vermont sports legend they'd like to see a bio-pic about, the greatness of the 80's and 90's in the NBA, and more! Plus we play HOT or
Brady and the Bunch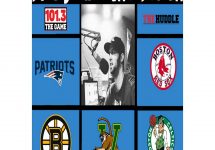 Brady sits down with three members of the US Army during the week of Veterans Day to discuss service, sacrifice and the benefits of the military. All three members are stationed here in the Champlain Valley and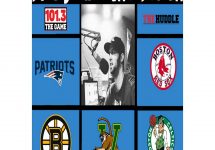 In the return episode of the podcast, Brady sits down with Jim Carter, who is the leader of group "Bring it Back" that's looking to bring back baseball to UVM. They discuss why the program was canceled,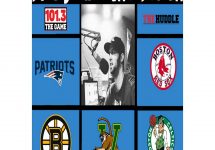 Brady sits down with UAlbany men's basketball coach Will Brown to talk about TJ Sorrentine and Taylor Coppenrath on the eve of their number retirement ceremony at Patrick Gym.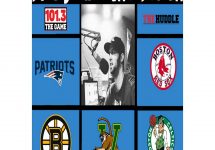 Brady sits down with expert Vermont fisherman Drew Price to talk about his experiences fishing on Lake Champlain, how the lake has changed throughout the years, and the time he was the expert fisherman helping Jeremy Wade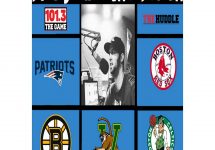 Brady sits down with new St. Michael's College basketball coach, Eric Eaton. He talks about why he chose a D-II job over possible D-I jobs, his old games coached against UVM and the time he was part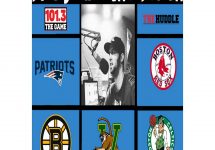 Brady sits down with "Intern" Nick Mumley, who talks about coming full circle and working at the same station as his late father, discusses his dream job of covering auto racing and much more. Remember to SUBSCRIBE.