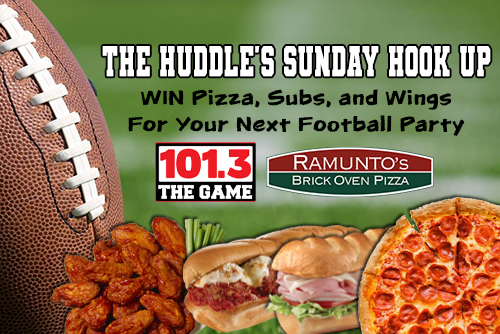 The Huddle wants to make sure you have enough football food to fuel your Game Day!
That's why we we've teamed up with the #1 Name in Grid Iron Grub … Ramuntos!
Win The Huddle's Sunday Hook Up!  Delicious Ramuntos Pizza, Wings, Subs, and more for six!  Just look for the post on 101.3 The Game's Facebook Page every Thursday and Comment for your chance to WIN!
The Huddle's Sunday Hook Up, with Ramuntos, located in the Tafts Corners Shopping Center in Williston.  Order on-line at Rumuntos.com!  And the station that's powered by the fans … 101.3 The Game!